Long Text Field
Capacity Building
Long Text Field
In its effort to build the resilience and strength of its member organizations, ARCS has a comprehensive approach to the organizational development of its members. By sharing knowledge, best business practices, and other resources, ARCS provides member organizations with access to resources that make their humanitarian projects more effective.   
Block Image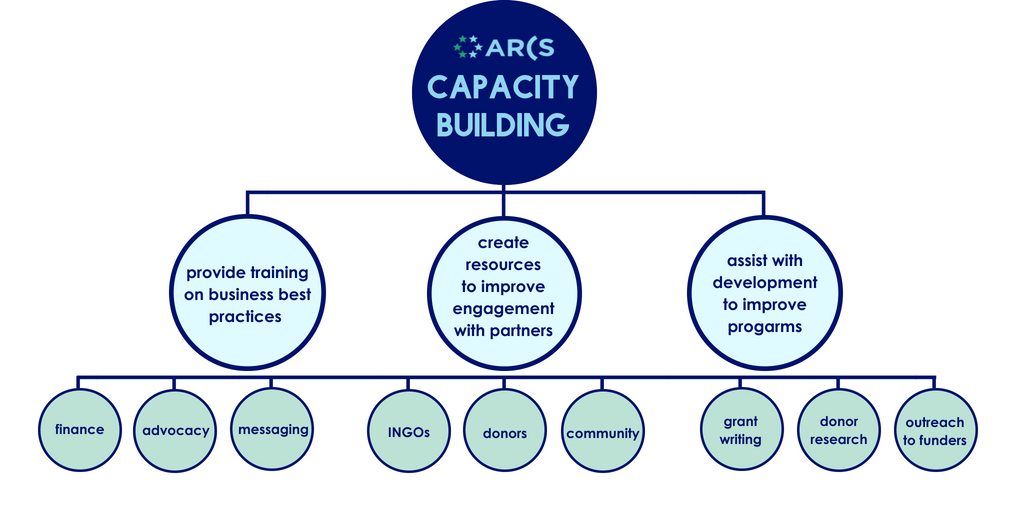 Long Text Field
To promote capacity building and development, ARCS:
Provides training to its members on topics such as grant writing, financial best practices, organizational capacity, social media and communications, advocacy, and more.
Creates materials to develop member organizations' ability to engage with other INGOs and local communities, as well as to improve funding opportunities and inter-organizational coordination.
Assists member organizations in research and writing grants to improve their programs and initiatives.
Block Image