Long Text Field
Advocacy
ARCS is a voice for and advocates on behalf of our member organizations. Our non-partisan advocacy calls for humanitarian policies to that improve the lives of people in conflict areas across Syria, and for Syrians worldwide. We provide policy-makers with the most up-to-date information from the ground and the perspectives of our coalition members.
In efforts to achieve better outcomes for people in Syria and neighboring countries, ARCS' advocacy efforts include:
Advocating to all levels of government, including the White House, Department of State, Department of Homeland Security, UN Security Council, UN agencies, and Congress for robust and comprehensive humanitarian policies for Syria.
Producing updates from the field on the needs and challenges of civilians and humanitarians inside of Syria for policy-makers.
Collaborating with our partners, such as Oxfam America and other international organizations on advocacy and messaging efforts.
Finding a solution to the global challenge of bank de-risking. This includes working with the World Bank, representatives from the US government, nonprofit sector, bankers, bank examiners, and academics to find a solution to the problem many organizations face with bank account closures and in transferring money abroad.
Block Image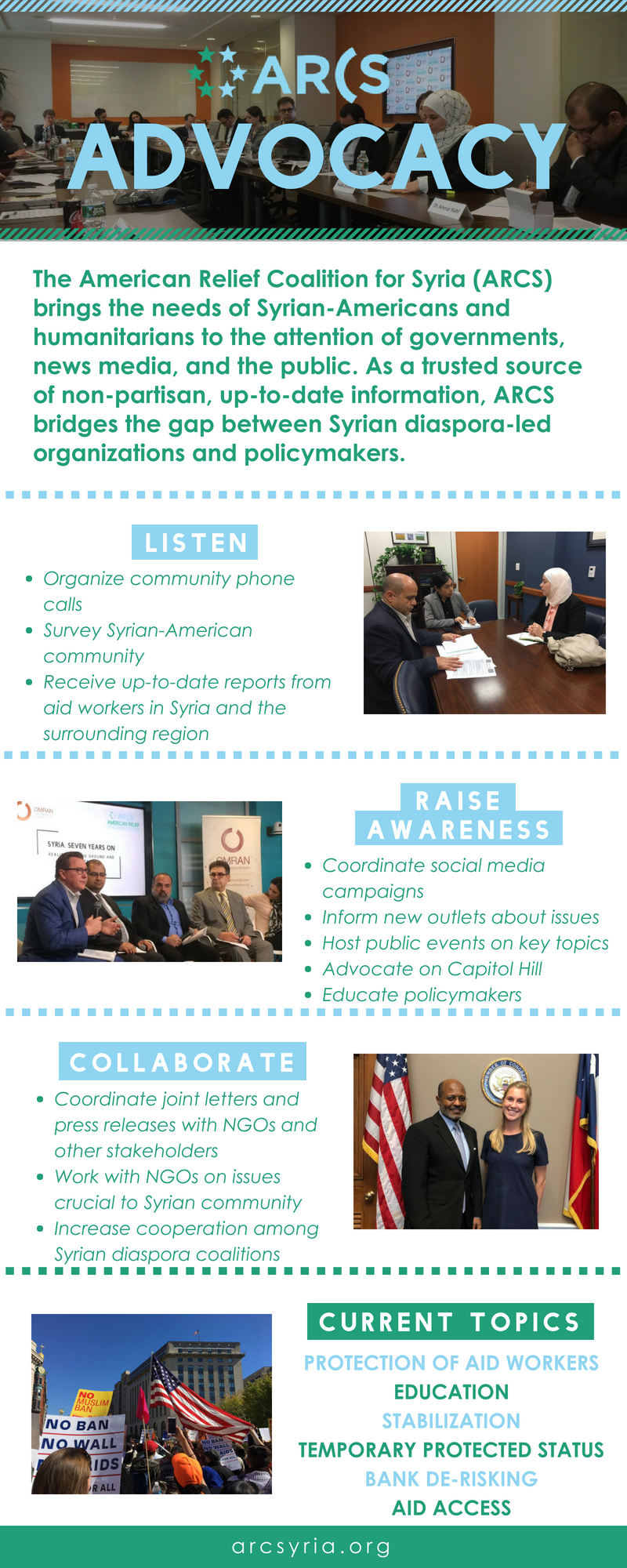 Block Image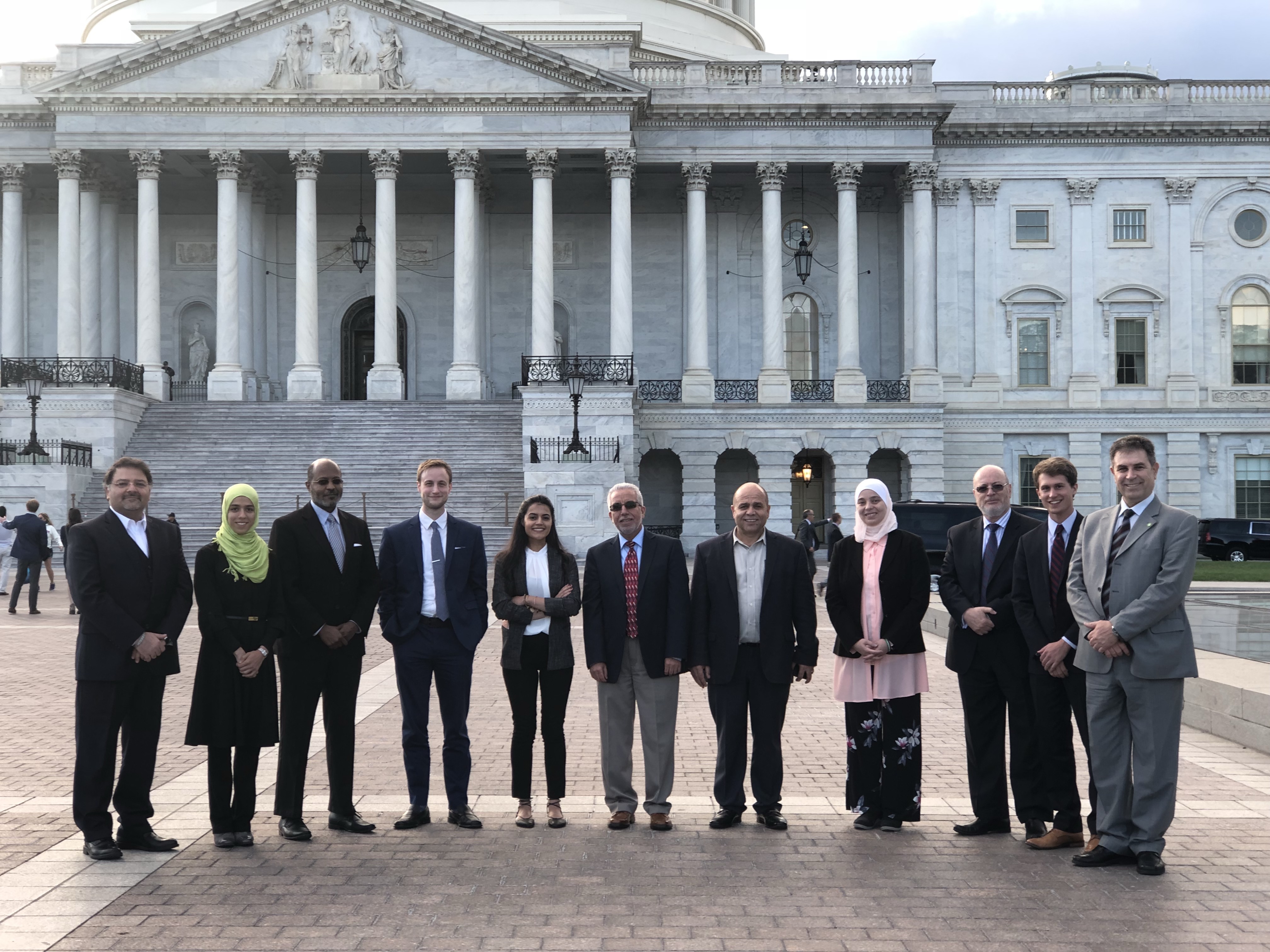 Long Text Field
Leaders of ARC's member organizations gather outside the Capitol Building for the Advocacy Day