Long Text Field
Eastern Ghouta
Long Text Field
Eastern Ghouta was under a stifling siege from 2013 to early 2018. There was an urgent need to ensure that food, medicine, and other necessities were allowed into all communities in the besieged area and that critically ill residents were granted immediate medical evacuation.
Block Image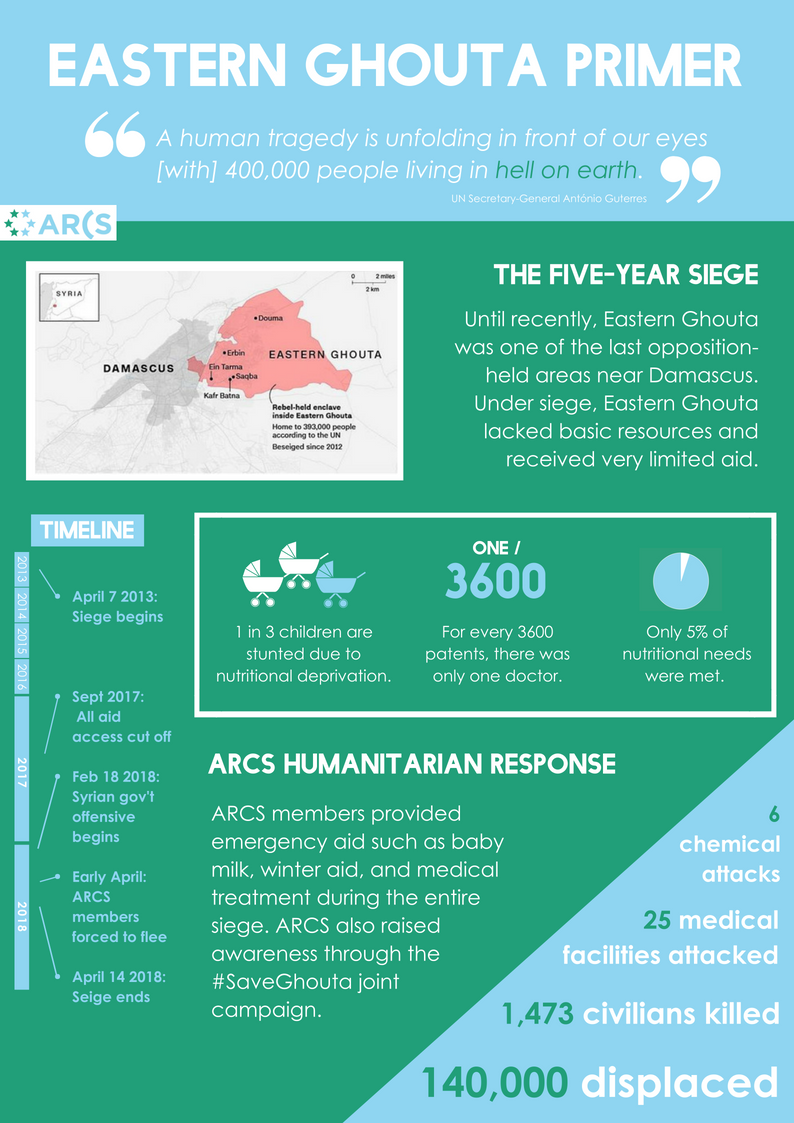 Long Text Field
The impact of a 4-year long blockade in numbers:
Besieged population in need: 400,000
95,000+ children in danger
107 doctors remained
Shortages in food and medication caused acute malnutrition of children
The wounded, sick and critically ill patients were not allowed to leave East Ghouta to receive their treatments
Inability to provide medical-aid resulted in:
13,000+ children in East Ghouta in dire need of medical care
600+ cases of typhoid in the besieged area
350+ patients in need of medical evacuation
Rapid spread of measles and tuberculosis diseases
Shortage in healthcare supplies and basic medication
On August 2017, 4 children died in East Ghouta waiting for permission to be evacuated!
Long Text Field
Our work in combating the crisis
Long Text Field
ARCS member organizations worked on the ground to provide crucial humanitarian services, like food, water, shelter, protection and medical services, to an area that international organizations and aid agencies found nearly impossible to access. Coalition members reached well over 200,000 people in Eastern Ghouta alone.
The following coalition members worked in Eastern Ghouta until early April.
Some of their projects included:
Starving Babies Campaign
NuDay ran a critical emergency program for baby milk and food baskets, serving vulnerable families and individuals in Eastern Ghouta. By collaborating the aid distribution, NuDay provided necessary baby milk and food relief for young children on the ground, ensuring that aid was delivered in a transparent way. 
Block Image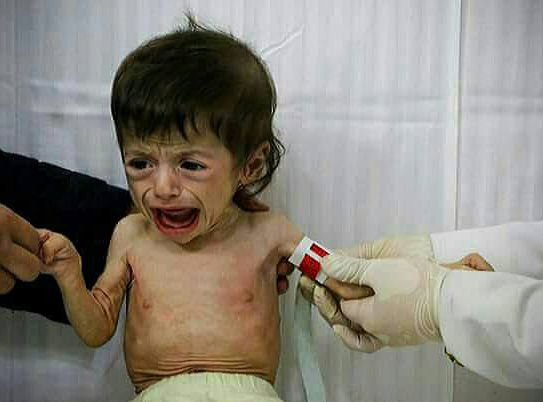 Long Text Field
Protection Program
Syrian Forum USA operates child-friendly space through its specialized institution - Ihsan for Relief and Development and besieged Eastern Ghouta. They provide recreational and psychosocial support for more than 400 young children on a regular basis, as well as various services and training for their families.
Syrian Forum USA supports two programs serving more than 65,000 children, adolescents, and adults, providing recreational and psychosocial support through two programs:
Child Protection Program – providing structured recreational activities for children between 6-18 years in child-friendly space. In addition, they provide necessary training through their Parental Skills program for caregivers.
Gender-Based Violence Activities – sessions aimed at increasing gender awareness and providing life skills training for women and girls.
Block Image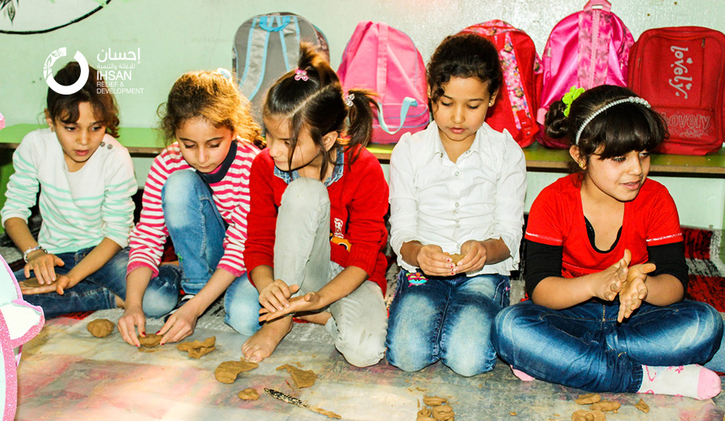 Long Text Field
You can help now by supporting Syrian Forum USA and donating to the Protection Program campaign!
Winter Aid
Karam Foundation provided winter emergency relief to help ease suffering in cold homes and freezing schools for thousands of Syrians in need.
Through the program, Karam Foundation is providing winter packages and heating systems for hundreds of schools by ensuring wood-burning heaters, wood, and heating full across Syria.
Block Image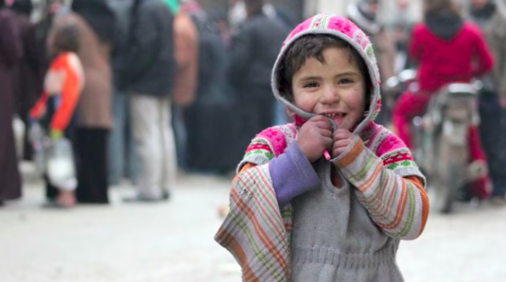 Long Text Field
YOU CAN MAKE A DIFFERENCE! Donate and help provide urgent winter relief to thousands of Syrian families in need!
Clear Water Access 
Syrian American Engineers Association (SAEA) focused on enabling water access to more than 200,000 people by building and maintaining drinking water distribution networks. They provided vital infrastructure and contribute to the challenging rebuilding efforts in Syria.
Donate today as your donations help to rebuild  Syrian infrastructure and restore the country's foundations for future economic prosperity.
Save East-Ghouta campaign
Syrian-American Medical Society (SAMS) supported a nursery clinic that received and served cases on a daily basis and provided first medical assistance to those in need. However, their work was affected by the severe shortage of fuel that prevented proper functioning of incubators that were essential to keep infants alive.
Block Image

Long Text Field
Donate now to East Ghouta Fund to support the medical staff who refused to leave to care for the sick and wounded.
Orphan Sponsorship Campaign
Mercy Without Limits ran a program designed to support more than 1000 orphans and guarantee the well-being of every child. Their program ran through targeted initiatives, focusing on four principal areas: food, shelter, health, and education.
Long Text Field
Get Involved and Take Action!
Block Image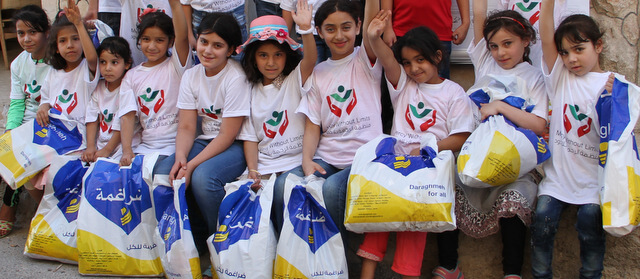 Long Text Field
Donate to Mercy Without Limits' Orphan Sponsorship program and support Syrian children. 

 
Ghouta Emergency 
Rahma Relief Foundation coordinated soup kitchens, provided food and daily meals to more than 430 families and over 2,365 displaced persons, and delivered infant formula and baby food to families in most parts of Eastern Ghouta. Their programs supported three schools, serving more than 1200 students young children and orphans.
Block Image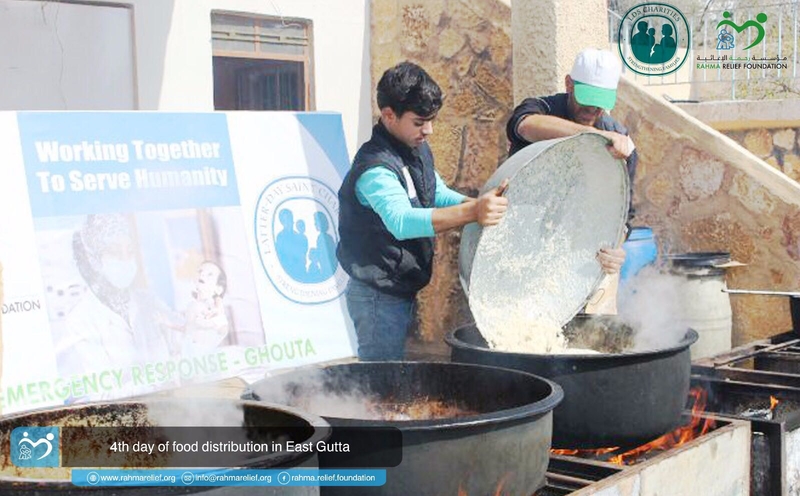 Long Text Field
Your DONATION and support is essential to ensure this program's success and continues to reach those in need. 
Ways you can help:
Call, write to or meet with your Member of Congress
Raise awareness and join the conversation on social media using the hashtag #SaveEastGhouta
Donate to fundraising campaign for Eastern Ghouta