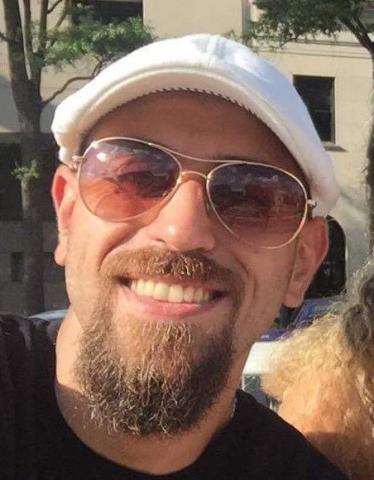 It has been five long years since Ahmad, his sister, and their parents were all together as a family back in Damascus, Syria. Today, as uncertainty swirls about the status of Syrian refugees in the US, Ahmad is not sure when--or where--there will be another family reunion.
This much he does know: He does not plan to go back to his war-torn country any time soon. Now 33 and a cyber security expert working at a US-based company, Ahmad's dream--the dream of all displaced people--is to find a place to settle and live a decent life.
"Like anyone in life, we need to be located somewhere," he said. "So everyone, everywhere, is trying to get residency no matter what. I know people in New Zealand. I know people in Australia. I know people (who have) reached Iceland."
For Ahmad, the dream is to stay right here, in the US, a country whose citizens have welcomed him warmly but whose government, under the current administration, has turned wary and discriminatory.
With a master's degree in computer science and cyber security from George Washington University, Ahmad is here with a temporary protected status, or TPS, and he is not alone in the uncertainty about his future. Many Syrians with TPS are now in an impossible position: "Either go back to a country with a war or stay here illegally and lose your job as an engineer or as a doctor, or as a whatever . . . and spend your life running from government, getting whatever job just to provide for their families," said Ahmad.
One friend, he noted, is the father of three children, the youngest of whom was born here and is a US citizen. What is that father to do if his TPS is canceled?
"They're like tearing down the family," said Ahmad of the current administration.
Not only would it be a moral failing to send people back to danger, but the strategy is particularly senseless in the face of the contributions many of the 6,000-plus Syrian TPS-holders make. Many of them are well-educated, said Ahmad--doctors, engineers, architects.
"Syrians here in the US, they're really contributing back to the community, and they're good people," said Ahmad.
For him, what makes all of this particularly distressing is his statelessness: As the grandson of a Palestinian refugee who started a new life in Syria decades ago, Ahmad is not considered a citizen of that country.
"My father was born in Syria. I was born in Syria. All of us were born and raised, but we still don't have any citizenship. I've never held a passport in my life," said Ahmad, whose mother is Syrian. "I have a travel document for a Palestinian refugee issued by the Syrian government."
The longing to put down roots stretches back for generations.
"For me, getting any citizenship is a dream," said Ahmad. And when he came to the US in 2012, the warmth he felt was undeniable. "The people are so welcoming," he said. "They're great people. They're supportive. They respect you as a human. They're such a great community. It's amazing."
But he can't say the same for the US administration.
"Recently, we all feel discriminated against by the government," said Ahmad. "We just wake up and we look and start reading the news to know what happened. Are we deported? Oh, now they're banning the travel. OK. We cannot see our parents. . . .Oh, they stopped TPS for Haiti. . . . Are we next?"
Oxfam America